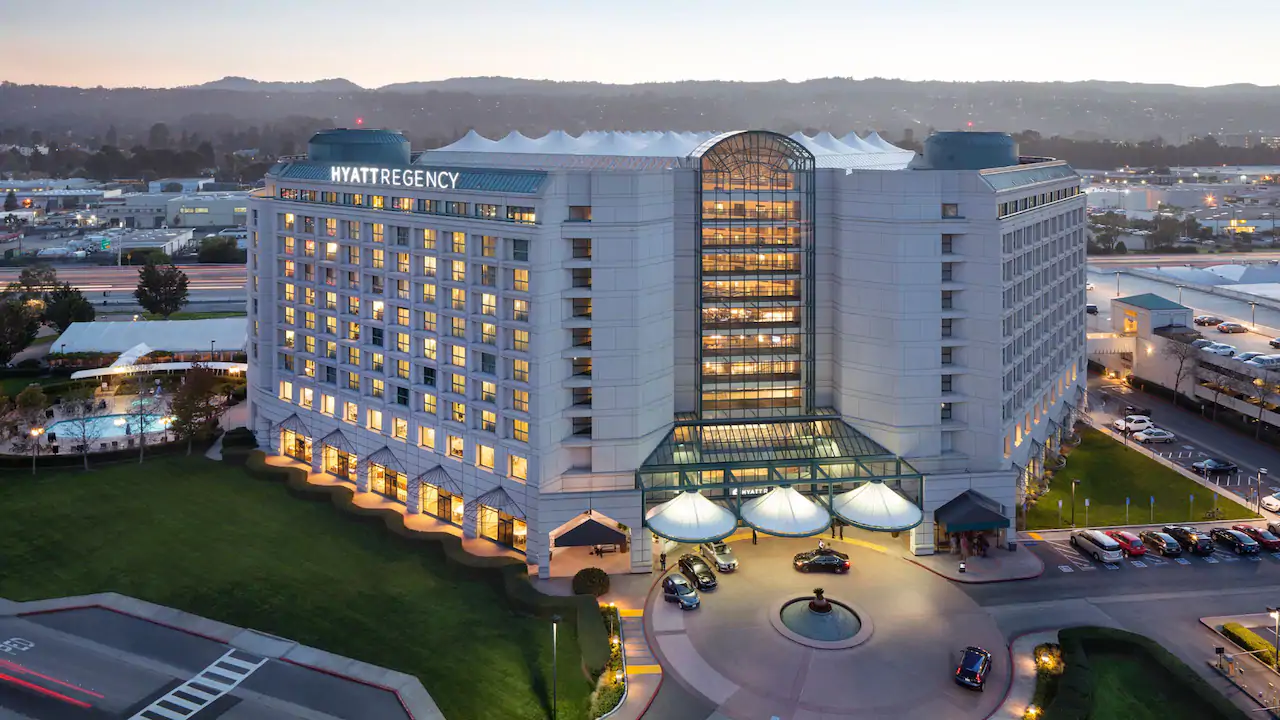 Register Submit Session Abstract Submit Award Nomination
22nd Annual California CUPA Training Conference
THEME: "2020: PERFECTING OUR VISION" DATES: Feb 3rd thru Feb 6th, 2020

Where: Hyatt Regency, San Francisco Airport, 1333 Bayshore Highway, Burlingame, CA94010, Phone: 650-347-1234 or 800-233-1234, GROUP / Block: Cal CUPA, Reserve by: January 3, 2020, book early before they sell out. Overflow hotels are listed below. Please make hotel accommodations early and directly by phone or online at: https://www.hyatt.com/en-US/group-booking/SFOBU/G-CUPF. Guest room accommodation rates are $199.00/night plus tax. The Hyatt Regency will accept reservations based on room and rate availability, so please reserve your room early. Parking fee is $15 per day.
Overflow Hotel Option: 1. Crowne Plaza Hotel, San Francisco International Airport
, 1177 Airport Blvd., Burlingame, CA 94010 -
CUPA Block rate $231 - Book Your Room
(Cut-off date for group block is the 18th of January 2020)
2. DoubleTree by Hilton Hotel San Francisco Airport,
835 Airport Blvd., Burlingame, California, 94010-9949, (650) 373-2221 -
CUPA Block rate $195/night - Book Your Room
- Group Code: "ccp"
(The night of Feb 4th is SOLD OUT.)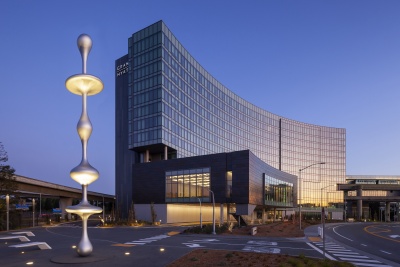 3. Brand NEW Hyatt Grand
- To Book a Reservation please call 650-452-1234 OR 877-803-7534 BY January 17th 2020 and request the "CUPA" $199 rate, $15 parking and free shuttle service. You may also register online at the CUPA Conference reservation website -
https://www.hyatt.com/en-US/group-booking/SFOGH/G-CALC
CUPA SHUTTLE SERVICE
The CUPA Shuttle will pick up and drop off at the front of the Hyatt Regency and will loop to and from the following hotels:
Bay Landing Hotel | Crowne Plaza Hotel | DoubleTree by Hilton | Hyatt Grand at the Airport
CUPA Shuttle Service Day and Hours
Sunday - 2/2/20 2:30 PM - 8:00 PM Super Bowl Pre-Registration Party
Monday - 2/3/20 6:30 AM - 8:15 AM & 4:30 PM - 6:30 PM
Tuesday - 2/4/20 6:45 AM - 8:15 AM & 4:30 PM - 6:30 PM
Wednesday - 2/5/20 6:45 AM - 8:15 AM & 4:30 PM - 6:30 PM
Thursday - 2/6/20 6:45 AM - 8:15 AM & 2:30 PM - 5:30 PM
For Airport to Hyatt Regency Hotel Shuttle service
Go to baggage claim, Hotels have shuttles rotating, Anticipate 15-20 minutes in-between pick-ups
When:
Feb 3rd thru Feb 6th, 2020
Who Should Attend?:
Local, State, Federal, environmental health, HAZMAT and Fire HAZMAT agencies, industry, environmental consultants, organizations, public officials, students and academia and exhibitors welcome.
2020 CUPA Annual Conference Homepage


Earn CEUs (REHS/ICC) at this year's conference...here's how...

Conference Tips:
1. To view your various conference assignments and Sessions Schedule, simply view your personal Itinerary/Schedule by "printing it" to your screen.
2. Review the Check in/out process before the conference starts so you are ready to earn your CEUs and complete your REQUIRED Volunteer assignment (IF YOU RECEIVED A SCHOLARSHIP).
3. Make sure you get lunch - you must add your lunch selection options to your Itinerary ASAP so we can get an accuarate lunch count.

FIVE Session Tours Available - $25 per Tour, limit of 2 per agency, first come first served AND must be registered for the entire conference. No refunds after January 17, 2020. Most of the Tours are currently SOLD OUT. To pay for your Tour, CLICK HERE. TOUR INFORMATION. Tours include visits to:
- ANCHOR STEAM BREWERY (Mon & Wed)
- JLABS TOUR (Wed) - Seats Available...sign up today
- CARBON 3D (Tues)
- STANFORD LINEAR ACCELERATOR (SLAC) TOUR (Tues) - Must Take Bus
SUNDAY PRE-CONFERENCE ACTIVITIES - JOIN US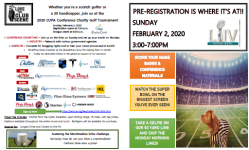 Super Bowl Party Sunday, February 02, 2020 at 3pm at the Conference Hotel - Hyatt Regency, San Francisco Airport -
More Information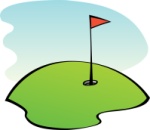 Charity Golf Tournament, Sunday, February 02, 2020 at 9am - This golf tournament is a fundraiser to support the ongoing recovery from the deadliest wildfire in California History, The Camp Fire in Butte County...this is your chance to have some fun and support a GREAT cause...get your foursome together today -
More Information
This conference provides training in subjects related to enhancing the Unified Program implementation and improving consistency and coordination between the 81 CUPAs and 24 participating agencies (PAs) throughout California. To attend the training conference, pay GOVT or NON-GOVT fees online, or apply for a scholarship...follow the on screen directions.
San Mateo County Haz Mat Team's emergency response vehicles will have an open display on Wed.
2/5 from 7:30-5pm
- The big red truck was custom-built by Emergency Vehicles, Inc. in Lake Park Florida, is staffed by San Mateo Consolidated Fire Department, and the white Freightliner 3500 Sprinter Van is staffed by San Mateo County Environmental Health.
This vehicle, the CalOES Static Display Truck from Seaside Fire Dept, will be on display and available on the following dates/times for viewing:
- February 4th 12-5pm
- February 5th 7:30am-5pm
The contact for Seaside FD regarding the Cal OES Rig is Chris Schnute at
cschnute@ci.seaside.ca.us
. The overall length of the Cal OES Type II Haz Mat vehicles is approximately 38'.
Scholarship application period has expired
Download and read the Scholarship Announcement notice.
Download and read the
2020 CUPA TEC Scholarship Travel Expense Claim Form
.
The CUPA Forum Board (CFB) has been recipient to money designated for training or specifically for the annual CUPA Conference from a variety of enforcement cases. In most situations, court settlements specify conditions for the allocation of funds for training/conference costs and the CFB is restricted from distributions outside of the court's direction. A majority of the funds are allocated for use by Unified Program Agencies and are intended to train technical staff or assist in funding travel and expenses at the annual CUPA Conference.
Scholarship applications were due on or before Oct 31, are available for CUPA and PA technical staff only, and cover the costs for registration fees, hotel, airfare, and meals. Independent contractors DO NOT qualify for scholarships.
Award notices are emailed to individuals and managers the 3rd week of November. Scholarship recipients are required to provide an overall conference evaluation and individual session evaluations for each class attended.
SCHOLARSHIP RECIPIENTS: STILL NEED A VOLUNTEER ASSIGNMENT? Reminder - If you received a scholarship, you are required to Volunteer during the Annual Conference...View the CURRENT available Volunteer Assignments HERE.
Submmit Scholarship Application
Select Volunteer Assignment