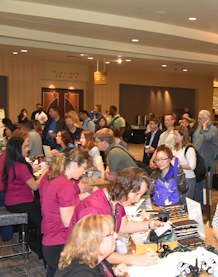 The 19th Annual California CUPA Training Conference will take place February 6-9, 2017 at the Sheraton San Diego. This conference provides for training in subjects related to enhancing Unified Program implementation and to improve consistency and coordination between the 84 CUPAs and 32 participating agencies (PAs) throughout California.
Registrants and Exhibitors can pay registration fees online, or, by submitting registration forms by Email or Fax. If registering by email or fax, please send registration forms to:
Login for more options.