VIRTUAL EXHIBIT BOOTH - $1,500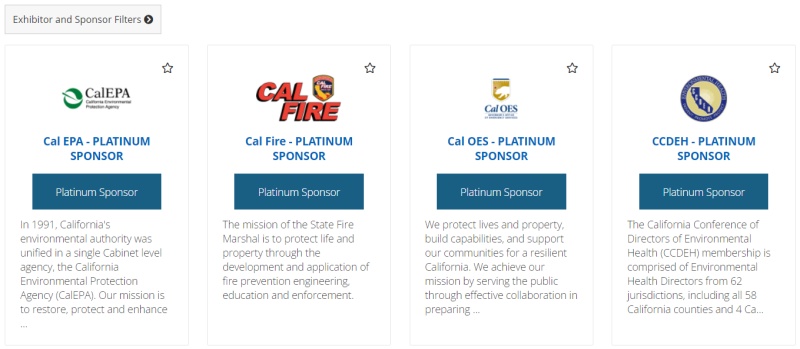 Includes:
1 conference registration


Logo with active link to company listing at calcupa.org


Logo with active link to Virtual Exhibit Booth on the virtual platform Exhibitor page


Incentives for attendees to visit your booth to earn points towards prizes...aka "gamification"


Exhibit Booth
o Ability to upload videos and digital PDFs (flyers, ads, etc.) into the exhibitor listing
o Real time chat ability during Conference hours
o Ability to meet attendees via video chat during exhibit hours
o Real time virtual platform analytics
Download our Conference Prospectus which contains LOTS more information about our upcoming amazing Virtual Conference.
Sign up for a booth today by registering HERE.
-------------------------
SHOW TIMES - Exhibitors/Sponsors the following times to be available in your vBooth:
7:30 am each morning before sessions start at 8 am (Tuesday, Wednesday and Thursday)
30 minutes before each session throughout the day (Tuesday, Wednesday and Thursday)
11:45 am to 1 pm each day (Tuesday, Wednesday and Thursday)
Any time there is a sponsored reception
-------------------------
Exhibitors Have LIVE Access to Visitor's Stats Report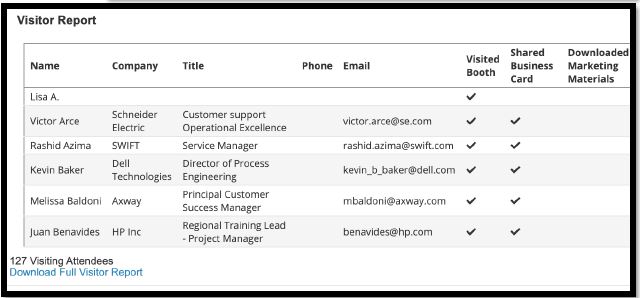 Pay Exhibitor Fees
Browse Exhibitors
Booth Check