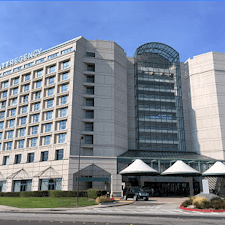 Main Hotel:
Hyatt Regency San Francisco Airport, 1333 Old Bayshore Hwy, Burlingame, CA, 94010, 650-347-1234
Reservations: https://aws.passkey.com/go/2018CalCUPAForum
Overflow Hotel #1:
Embassy Suites, 150 Anza Boulevard, Burlingame, California, 94010, USA, 650-342-4600
Make reservations by calling 800-EMBASSY (362-2779) and request the reservation by unique code CUP, or ask for the CAL CUPA FORUM 2018 group rate of $199. Or, go to www.sfoburlingame.embassysuites.com and enter the unique group code CUP. Directions: Fill in all the information requested (ie. arrival and departure dates), select the blue Link that says "Add Special Rate Code" (an additional drop down screen appears) and in the "Group Code" Box type in CUP. Then click "Check Rooms and Rates" and your group information populates for you to book.
Overflow Hotel #2:
Red Roof, at $140 CUPA Conference rate
Reservations: https://www.redroof.com/deals/partner/California_Cup_Forum.
Or, call Victor Terry, Director of Sales: Phone 650.342.7772 or Cell 415.463.0351.
To book this rate use the reservation phone number, 1-800-RED-ROOF. Speak to the CRS rep and tell them the VP# of 604844 with CAL CUPA.
Overflow Hotel #3:
Bay Landing Hotel, at $155, close to the Hyatt
Group name: CAL CUPA, Group number: F-2984, Cut-off/rooms release date: Monday, January 15, 2018
Concessions: Complimentary deluxe breakfast daily, complimentary parking, complimentary shuttle service to/from SFO International Airport, complimentary WIFI access in all guest rooms and public areas. 650-259-9000, or via e-mail at reservations.com.
Overflow Hotel #4:
DoubleTree by Hilton Hotel San Francisco Airport, at $189 per night, free internet, free shuttle, free parking.
Reservations, Map
Group Name: CAL CUPA, Group Code: CAL, Check-in: 04-FEB-2018, Check-out: 08-FEB-2018
835 Airport Blvd., Burlingame, California, 94010-9949, 650-344-5500.