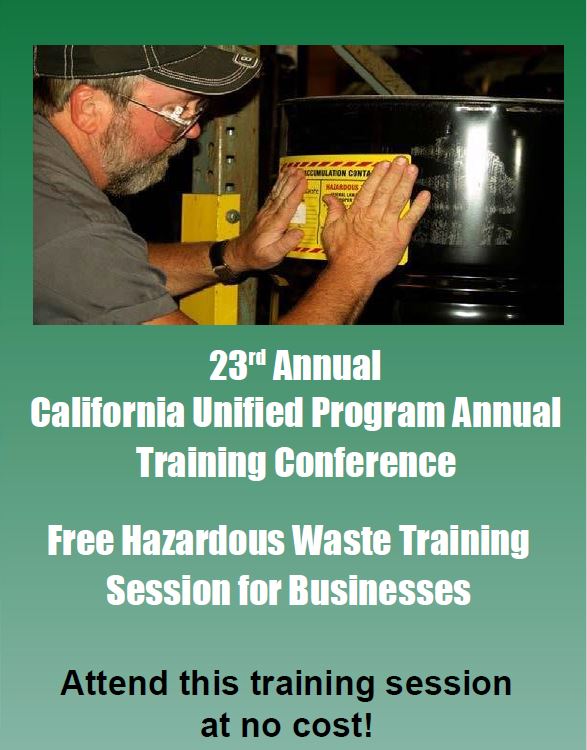 02-19-2021 UPDATED INFORMATION
CalCUPA is pleased to offer FOUR FREE HAZARDOUS WASTE TRAINING SESSIONS to our Industry Partners. Thanks to NES, these classes are offered at the following dates/times during our CUPA 2021 Annual Conference:


- Course Sponsor
2012-02-19 UPDATE: IF YOU ARE ALREADY REGISTERED FOR ONE OF THESE SESSIONS AND ARE READY TO ATTEND THE LIVE SESSION OR VIEW A PREVIOUS, NOW ONDEMAND SESSION, Click on THIS link and Login on our Virtual Conference Homepage with the same email account information you use on THIS website
This Session is repeated 4 different times...please register for ONE session
February 4, 2021 from 8:00am – 11:45am - VIEW ONDEMAND VIDEO
February 16, 2021 from 8:00am – 11:45am - VIEW ONDEMAND VIDEO
March 4, 2021 from 8:00am – 11:45am
March 16, 2021 from 8:00am – 11:45am
Presenters: Steve Reichow & Jerry Bucklin, NES
View FREE CalCUPA Industry Training Conference Flyer
In order to attend, you will need to create a FREE Account with us and register for these sessions OR you are welcome to register/pay/attend our entire conference. Choose your option below. In either case, if you want to earn Continuing Education Units for attending these sessions, just follow our simple steps below.
Option 1 - Attend FREE Industry Sessions Only: Create an Account and Register for FREE Sessions Only by clicking the "+add" button to your Itinerary.
Option 2 - Already have an Account and only want to attend FREE Industry Sessions?: Login and Register for Free Industry Sessions Only by clicking the "+add" button to your Itinerary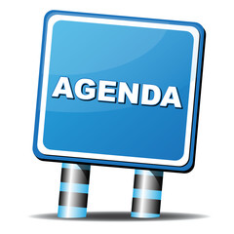 View Full Conference PDF Agenda
Option 3 - Already have an Account and want to attend Full Paid Conference AND FREE Industry Sessions?: LOTS of GREAT Sessions at the Full Conference - Click HERE to Register for Full Conference AND Free Sessions | View Conference Agenda HERE (150+ sessions total)
Option 4 - Already signed up for FREE Industry Sessions Only and want to register for Full Paid Conference?. Click HERE to convert My FREE Registration to a Paid Registration to attend ALL Conference Sessions. Add this fee to your cart and complete the payment process...and then, you have a full registration and can attend all sessions (and add Sessions to your Itinerary, Check in/out, complete Session Surveys and the conference survey and earn CEUs).
How do I get my confirmation/registration/ticket for this meeting (For In Person Event)? Simply login to your account at https://calcupa.org/auth/index.html and print a copy of your Itinerary showing this FREE Industry Session by going to https://calcupa.org/myagenda/print-itinerary.html . If you have any questions, please contact us at conferencemanager@calcupa.org .
How To Earn CEUs by attending the CUPA Free Industry (and/or Paid Conference) Sessions...this process is being finalized for the virtual conference...please stay tuned for more information soon...
Visit the CUPA 2021 Annual Conference page at https://calcupa.org/conference/index.html
After Account creation and registration, view the FULL Conference Agenda or Free Industry Sessions Only and ADD your Free and/or paid sessions (if you've registered for the Full Conference) to your Itinerary
To earn CEUs, on the day of the training, log into your account and view your scheduled sessions on your Itinerary
Find your Sessions that you want to attend (they will be on your Itinerary). A little before the start of the Session, you should click on the "Join Session" link. We will 'stamp you in' at that point. At the end of the Session, click on another link to 'sign out' of that Session.
If you have completed all three steps above (opened the Session/attended the meeting/answered Poll Questions, etc., closed the Session when you are done/Session completed AND completed your Session Evaluation)
Your CEU Certificates will automatically be available in your Account Course History for saving/printing for the Free Industry Sessions Only within 2 weeks of the session.
NOTE: If you want to earn session CEUs for the CUPA-2021 paid conference sessions and you are registered as a paid attendee, you will also need to complete the Conference Survey, which will be available March 01, 2021 in order for your CEU Certificates to show up in your Course History.